It is just as important to keep your kitchen clean and organized as it is to prepare a delicious meal for your family. There is nothing more visually appealing than clean, clutter-free kitchen counters. One way to accomplish this is to know how to store appliances in kitchen.
Countertops are prime real estate in the kitchen, but homeowners frequently overcrowd them with a growing number of gadgets and small appliances. These appliances and gadgets may make life easier, but an overcrowded kitchen counter does not. If you aren't ready to downsize your small appliances, keep them out of sight but within reach for a more organized kitchen. And if you do have a small kitchen, you might just need some assistance in making more space. If so, read on to learn how to store appliances in kitchen.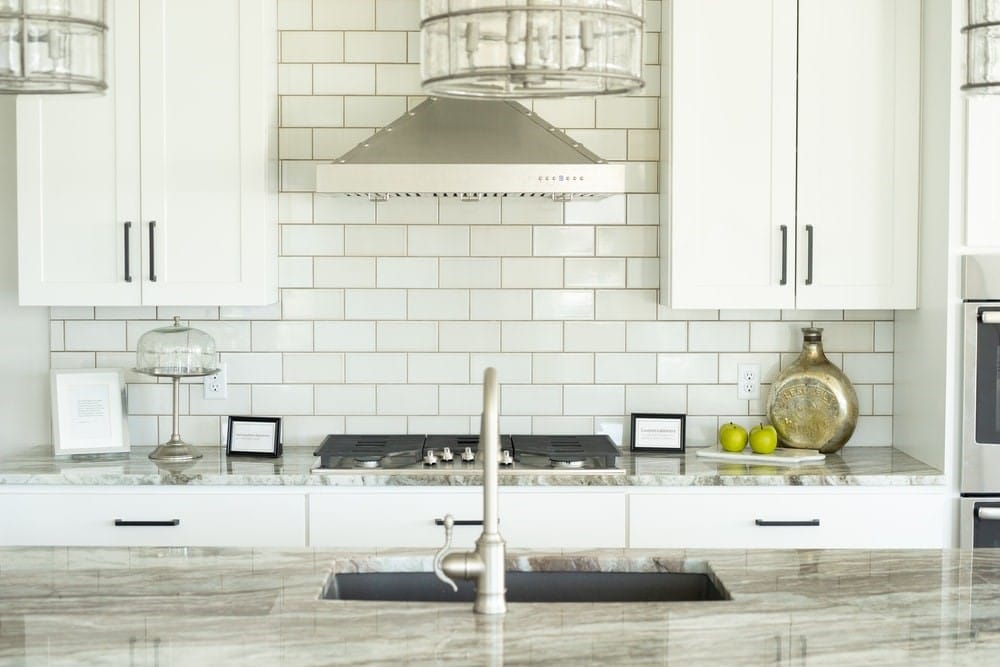 How to Store Appliances in Kitchen?
Get Rid of Any Appliances You Haven't Used in a Long Time
This seems obvious when it comes to how to store appliances in kitchen, but it is frequently the most difficult step for people. If you don't use an appliance, no matter how much you want to, it's time to get rid of it. That is fantastic that you use those appliances. You should keep them. However, if you've never used them, chances are you won't in the future. Make use of your kitchen cabinet storage space for appliances that you use.
Make a Few Adjustments to What You've Got
If you have a cabinet that isn't strictly necessary for your kitchen but lacks the headspace required to store some of the larger and bulkier appliances, you may need to make some adjustments. To make more room, remove one or more of the middle shelves. This may be sufficient for a can opener or an instant pot. Small, lightweight items can still be stored on the top shelf. With this advice, we started to have an idea about how to organize kitchen appliances. So, let's continue.
Make an Appliance Center
One of the answers to the question of how to store appliances in kitchen is to make an appliance center to keep all your appliances in one place. If you have a lot of appliances and a large enough kitchen cabinet, dedicate it to storing them. It is best not to turn on appliances while they are in storage, especially those that emit steam or excessive heat, as this may compromise the cabinet's integrity and the function of other appliances. If you want to include outlets in your appliance center, make sure that your local building codes allow for their installation.
Make Use of the Space Beneath the Kitchen Counter
Think about storing your kitchen appliances beneath your kitchen counter. This allows you to save space while still having easy access to your kitchen appliances. Most kitchen counters have cabinet space beneath them, so this should be ideal for you. Depending on how you partition it, this space is fairly large and can accommodate fairly large appliances. Children and the elderly, as well as those looking for an answer to the question of how to organize kitchen appliances, will also find it simple to reach kitchen appliances stored beneath the kitchen counter.
Build a Shelf for Your Kitchen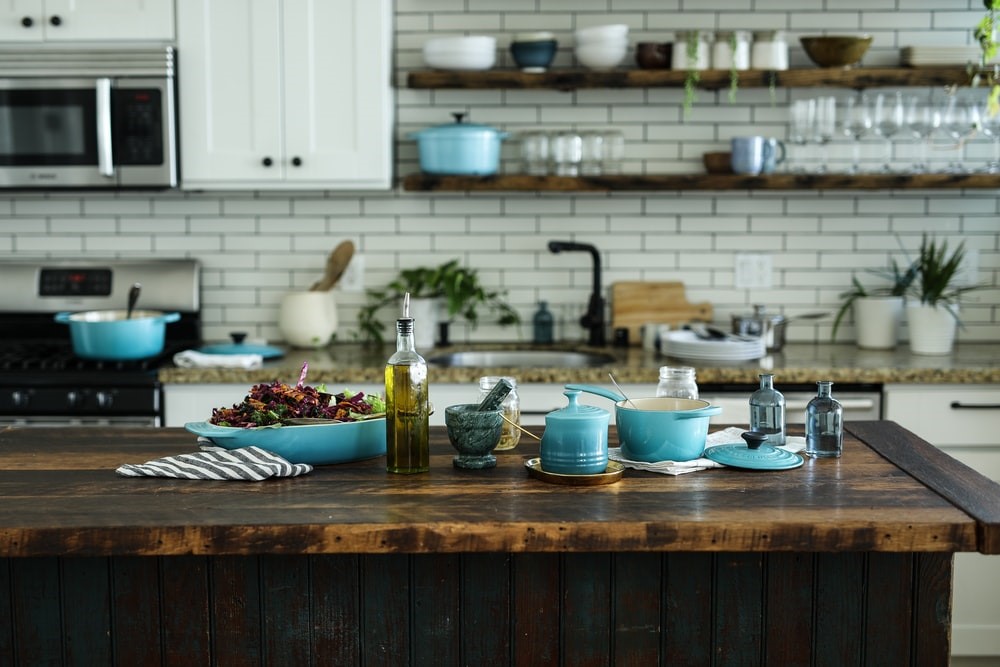 Rather than storing your kitchen appliances on top of your fridge, you could install a simple DIY shelf. All you need to do is have the materials for DIY shelf construction on hand. The shelves can then be screwed to the walls of your kitchen. Place the shelf slightly higher than the kitchen counter. However, you must ensure that they are easily accessible. In addition, build sturdy shelves to hold your kitchen appliances. Because you want to learn how to store appliances in kitchen, you certainly do not want your kitchen appliances to fall and be damaged.
Purchase a Small Cart
A small rolling cart may be the most convenient way to keep all of your appliances together and solve the problem of how to organize kitchen appliances. Set your largest appliance on the bottom of a cart large enough to hold it. Then, using the rest of your appliances, fill in the rest of your shelves. Place your most frequently used items on top and store them in a corner of your kitchen where they will not be in the way. To keep appliances in a convenient location, you can always tuck a small cart next to the side of your cabinet. You can also keep it out of sight by storing it in a pantry or nearby closet.
Think About Corner Cabinets
If the internal space of a corner cabinet is carefully planned and utilized, it can be one of the best places to store small appliances. This mechanism can be easily removed, allowing the user easy access to the items stored inside. Pulling the shelf out of the cabinet also makes it easier to lift an appliance onto the worktop quickly.
Make Use of Stacking Shelves
If you have a small kitchen or only one large cabinet open, go to a home storage store and get stacking shelves tall enough to hold your largest appliance. Clear a section of the countertop or empty a cabinet. The shelves should then be stacked on top of one another. Place your heaviest appliances on the bottom shelf to reduce the amount of space they take up in your kitchen. Make certain that you get sturdy stacking shelves rather than the flimsy smaller shelves.
Purchase an Island That Complements Your Countertops
An island that matches the color of your cabinets will look great in your kitchen. Purchase one with storage beneath the tabletop and keep all of your appliances there. This way, when the time comes to look for an appliance, you'll know exactly where to look. Your appliances will also not clog up your cabinets or countertops. You can also keep 1-2 frequently used appliances on top of the island to free up space near your sink, stove, or dishwasher.
How to Store Appliances in Kitchen: Consider Using an Appliance Lift
An appliance lift enables you to store heavy small appliances in lower cabinets without having to bend down. The lift simply raises when the cabinet door is opened. This ingenious device makes it even easier to remove stored appliances from lower cabinets. It's a basic idea, yet it works amazingly well.
How to Store Appliances in Kitchen: Place The Bulky Items in the Lower Cabinets
Store all of your heavy appliances under the counter to keep them safe and out of the way. Flatter appliances can usually be stored on their sides to save horizontal space. These larger appliances are almost never aesthetically pleasing.
How to Store Appliances in Kitchen: Use the Tops of Your Cabinets and Refrigerator to Store Bulky Appliances
These areas are frequently underutilized, but they make excellent storage areas if you have a small kitchen. You might be able to tuck a toaster or blender up there if your cabinets don't go all the way to the ceiling. You can also use the top of your refrigerator to store bulky appliances such as juicers and food processors.
Make Use of Your Chopping Board as a Storage Space
Consider using it to store your toaster or any other kitchen appliance that can fit if you want to save space in your kitchen. So, whenever you put your toaster on the counter, you can put the chopping board underneath it. This saves kitchen space while also supporting the toaster and preventing it from falling. You can store more than two appliances on your chopping board, depending on its size.
Consider Installing a Walk-In Pantry
If you have the space to incorporate a separate one into your kitchen design, this could be the ideal location for all of your small appliances. During the design stage, dedicate an area inside the pantry for a worktop, and make sure it's deep enough to hold your appliances, lined up and plugged in.
Place Your Most Frequently Used Appliances on the Counter
It's perfectly acceptable to leave your most frequently used appliances out on the counter. Many people keep a toaster and a coffee maker on hand all the time. You are welcome to leave these appliances out. Simply keep them together and place them in a corner or against the backsplash to avoid taking up too much space. If your sink is in the corner of an L-shaped countertop, you can always put these appliances behind it.
Reduce Cabinet Clutter
It's critical to keep your cabinets as organized and user-friendly as possible. Before storing an appliance in your cabinet, wrap the cord around it. This reduces clutter and makes the room appear more organized. Smaller parts should be stored in zip-loc bags and labeled accordingly. Those who are looking for an answer to the question of how to store appliances in kitchen should definitely consider this.
Use a Microwave Hanger
Consider a hanging microwave to free up some counter space. With the right microwave and installation, you can reclaim some counter space while also looking good. If you enjoy cooking and entertaining, having a hanging microwave near your stove will allow you to do more without having to run around the room.
Use Large Base Cabinets with Drawers
Large base cabinets with double drawer configurations provide double storage and convenience. Basically, anything you can physically pull out of the cabinetry system will be advantageous to you. It's much easier to pull out a drawer and see what's there than it is to get down on your hands and knees and look.
Increase the Storage Capacity of Your Drawers by Twofold
Drawers, like cabinets, frequently have a lot of wasted vertical space. A simple two-tier drawer organizer keeps the most frequently used cutlery on top and the space underneath for extras like large serving spoons and other utensils.
Cabinet Doors' Backs Can Be Used to Hang Items
Being organized entails being aware of all the available space that can be used. In a small kitchen, every square inch of storage matters. Mounting storage shelves, a rack, or hooks to the insides of your cabinet doors is a great hack. Under your sink is the most common location for this. A wire rack that hooks over the cabinet door can be a convenient place to store sponges, brushes, and other cleaning supplies.
Dividers Can Help You Keep Your Junk Drawer Semi-Organized
Rather than allowing your junk drawer to become a dumping ground, use plastic dividers to group similar items together. Rubber bands and twist ties can have their own section. Sticky notes, pens, and pencils can all be used together. It is possible to maintain some semblance of order without becoming overly organized. It will make it easier to find small items and save you time. This advice will be a guide for those who are looking for an answer to the question of how to organize kitchen appliances.
How to Store Appliances in Kitchen: Buy Kitchen Appliance Storage Rack
Cabinets can be closed off, and a kitchen storage rack may be more to your liking if you prefer open storage space. When storing small appliances in a kitchen storage rack, accessing them will be easier than in kitchen cabinets. Of course, you'd have to be more careful and conscious of how you arrange your small appliances in a rack, especially since they're more visible than when they're stored in a cabinet. All you have to do is find the ideal location in your kitchen to install this kitchen rack. And, of course, make certain that your small appliances are neatly organized on them.
How to Store Appliances in Kitchen: Seasonal Appliances Should Be Stored Away
The slow cooker is a wintertime staple, but do you really need it out when the weather warms up? Consider storing the slow cooker in the garage during the summer so you can use the ice cream maker instead. Because these kitchen appliances are large and bulky, storing them in your garage or another storage space will help free up space for all of your small appliances. Applying these recommendations will eliminate the problem of how to store appliances in kitchen.
For more details, check the below Youtube video which might help you organizing your stuff in the kitchen:
You can also check our other posts which might be useful for you: